Sand washing equipment is the key product of LDHB, which has the characteristics of high cleaning degree, reasonable structure, large processing capacity and small power consumption. Among these machines in LDHB , the dual spiral sand washing machine is the most widely used equipment, which can be used in various construction plants, sand plants, cement plants and other industries. It can also be used for ore separation in a variety of stone production lines.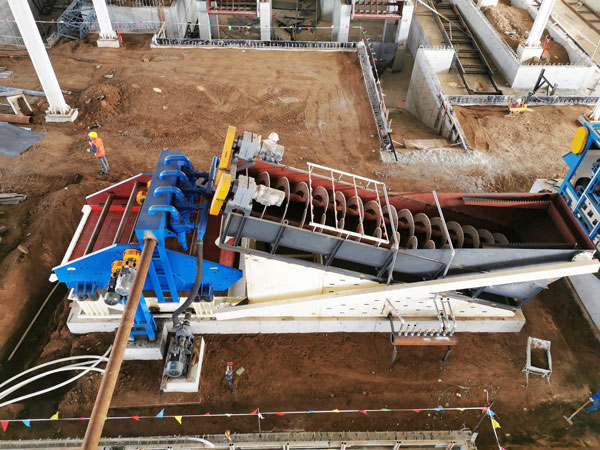 What is the working principle of spiral sand washing machine?
The working principle of LDHB dual spiral sand washer is scientific and simple. It is named for its double helix structure. It can remove all kinds of impurities in 0-30mm materials, such as soil, ash powder, etc. Then it can wash out the clean materials. The rotor of the equipment adopts the central structure. When it start working, it mainly using the different settling speed of the mixed materials in the liquid to achieve the purpose of hierarchical separation. The finished materials have good cleanliness, which are loved by the majority of customers. The spiral sand washer mainly agitates the sand and stone through the spiral device in the equipment, so that the soil and water in the sand and stone are mixed and discharged from the flow port on the equipment, while the sand and stone are gradually screened under the function of the spiral device and discharged from the discharge port, thus realizing the cleaning and screening effect of the sand and stone.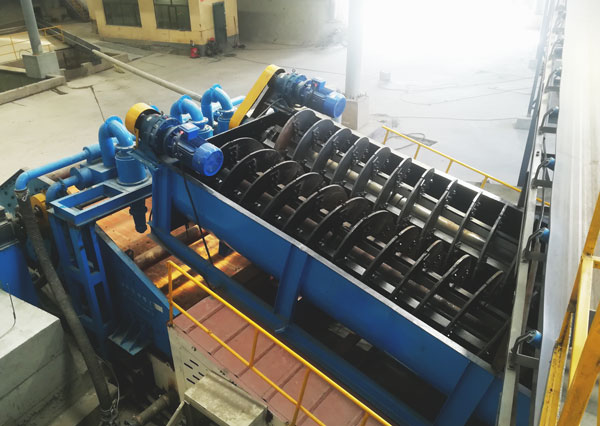 LDHB is an independent research and development, production, manufacturing, sales of double screw sand washing machine, wheel type sand washing machine, roller screen washing machine, mining dewatering screen and other mine cleaning equipment manufacturers, and strive to provide customers with 100% of the high-quality products. Whenever you need mineral solutions, LDHB are here for you. If you want to know more about the working principle of sand washing machine, you can sent email at sales@lyldkj.com to contact us.
Leave Us A Comment Here
Please write down your requirement and contact details in the following form. You can also send a message to us by this sales@lyldkj.com, we will reply to you within 24 hours.