Cyclone separator is a kind of equipment which takes water as medium and classifies and separates mineral particles in the centrifugal force field of tens to hundreds of times of gravity acceleration. According to its different uses, it can be divided into grinding classification cyclone, ultra-fine classification cyclone, desliming cyclone, concentration cyclone and so on. LDHB hydrocyclone is suitable for grading operation, raw ore desliming operation, fine grading recovery, concentrate concentration, tailings dry discharge, etc.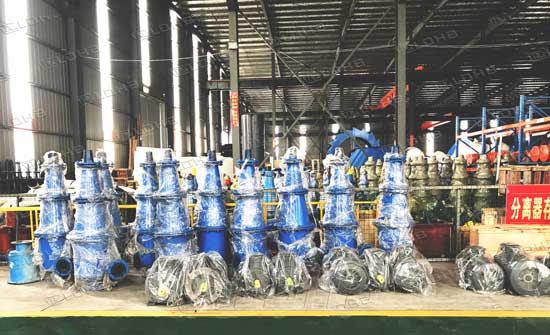 Size of LDHB cyclone separator
LDHB Cyclone separator specifications from 10 φ 840 (mm), and the separation particle size is from 2um to 350um. In order to meet the special wear requirements of customers under different materials and industrial and mining conditions, the design of low carbon steel shell and polyurethane lining is specially adopted.
Cyclone separator for mine sand industry
According to the special needs of sand and stone industry, DLHB has developed a high-efficiency fine sand recovery cyclone. The cyclone adopts personalized configuration, which is adjusted according to the characteristics of incoming materials and classification indexes. The classification particle size is adjusted from 74 μ m to 100 μ m, which has the characteristics of high classification efficiency and long service life.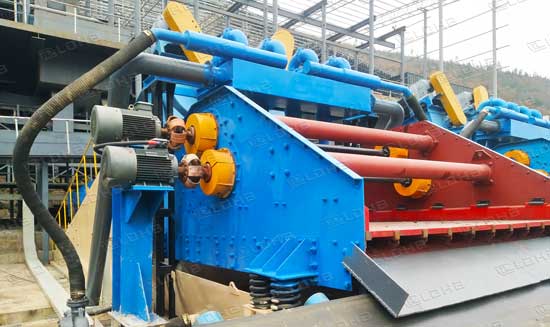 The high-efficiency fine sand recovery cyclone adopts patented multi cone structure, which is mainly used for fine sand recovery of aggregate production line wastewater and sand washing wastewater, and desliming of low mud stone powder. It has the characteristics of small grading particle size, high recovery rate of fine sand and strong concentration performance. The recovered fine sand products are mainly used to supplement the fine composition of product sand and improve the overall grading performance.
Recovery of fine sand from sand washing wastewater
The grading granularity of bucket wheel sand washer and spiral sand washer is generally in the range of 150 ~ 300 μ m, which causes a part of fine sand to overflow from the sand washer, resulting in the large fineness modulus of the sand washer product and the lack of fine particle gradation. The fine sand in the overflow of the sand washer is recovered through the cyclone, which not only increases the output of sand products, but also supplements the fine particle composition of the product sand, Make the grading performance of product sand better.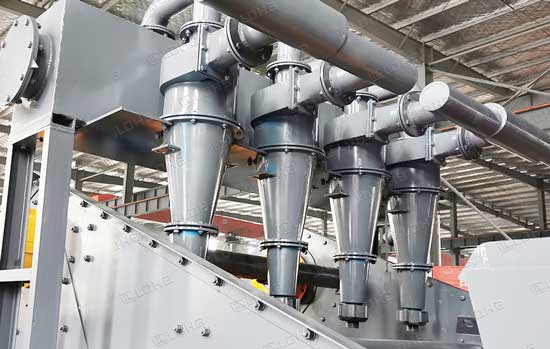 Tailings sand separation
The tailings of metal mines and nonmetal mines contain valuable sand, which can be used as construction sand. By connecting the cyclone in the tailings link, the sand can be recycled, the product types can be increased, and the economic benefits can be improved.
Leave Us A Comment Here
Please write down your requirement and contact details in the following form. You can also send a message to us by this sales@lyldkj.com, we will reply to you within 24 hours.