Sand production line includes sand production line and sand grinding production line. LDHB takes sand production line as an example to introduce equipment and process flow of sand production line. Silica sand washing plant process needs different machine-made sand equipment. What are the equipment of silica sand production line process?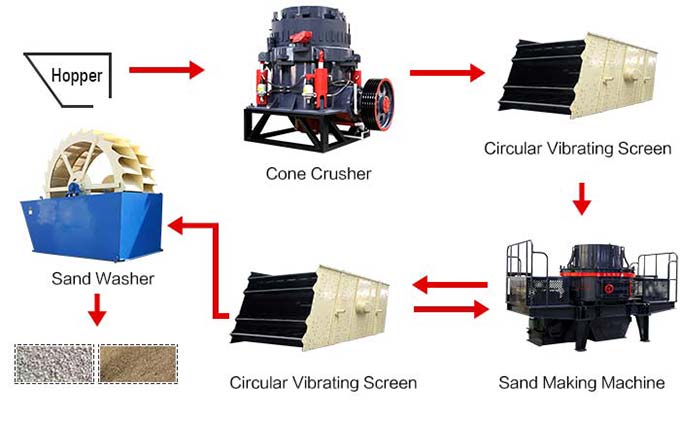 For the equipment composition of silica sand production line, LDHB is mainly equipped with crushing equipment, feeding equipment, sand making equipment and cleaning equipment. In order to improve the cleanliness of finished aggregate, it is necessary to match with sand washing machine and vibrating screen to form a silica sand cleaning production line. Jaw crusher is used for coarse crushing, cone crusher or impact crusher for secondary crushing.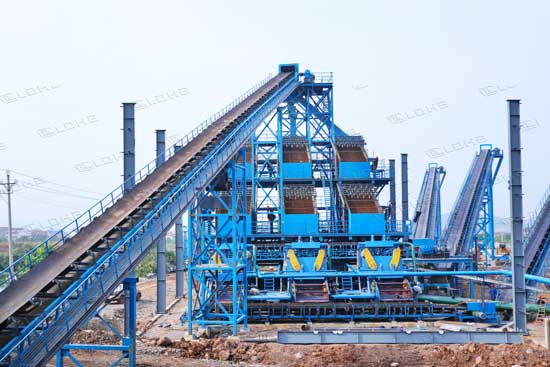 The feeding equipment is vibrating feeder. The sand making equipment includes silica sand making machine, and the cleaning equipment includes various sand washing machines and screening dehydration equipment. Finally, the whole production line can be installed and put into production with some auxiliary equipment such as conveyor.
To invest in silica sand production line equipment, the choice of manufacturers is very important. LDHB is a large and professional mining machinery manufacturer. LDHB can customize the production line according to your requirements, and recommend suitable sand production line equipment according to your investment size. LDHB can carry out design, production scheme configuration, equipment manufacturing and other services for silica sand production line, as well as provide installation and maintenance services, so as to help the investment and efficient income.
Leave Us A Comment Here
Please write down your requirement and contact details in the following form. You can also send a message to us by this sales@lyldkj.com, we will reply to you within 24 hours.