The main process of quartz sand beneficiation is to remove impurities, remove a small amount of impurities in quartz sand, and obtain the high-difficulty separation technology of refined quartz sand or high purity quartz sand. Quartz sand technology mainly includes impurities analysis and impurity removal technology and quartz sand purification process.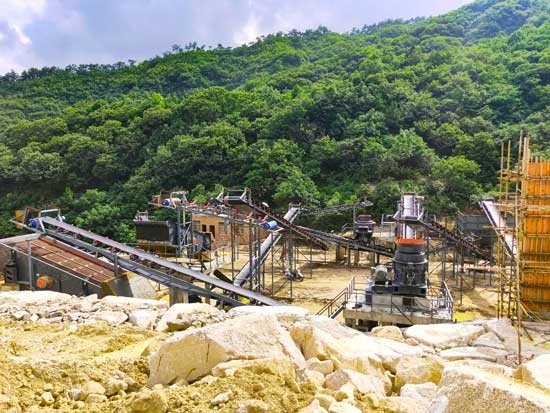 LDHB, considering the actual situation and cost saving, suggests that jaw crusher is used to break the natural quartz sandstone into small pieces, and then wet grinding is carried out by grinding equipment, and the small quartz ore is grinded into quartz sand with finer grain size. The wet grinding process can not only eliminate dust produced in grinding process, but also make quartz particles rub with each other, and cause impurities (such as iron oxide and hydroxide) attached to quartz surface to dissociate from quartz particles. After that, the grinding products enter into the classification operation. Quartz sand which meets the requirements of particle size can be used as raw quartz sand to remove impurities in the next step, and the coarse grain will be returned to the grinding equipment for grinding.
Equipment needed: jaw crusher, rod mill, water classifier, spiral classifier, dewatering screen, hydrocyclone, etc.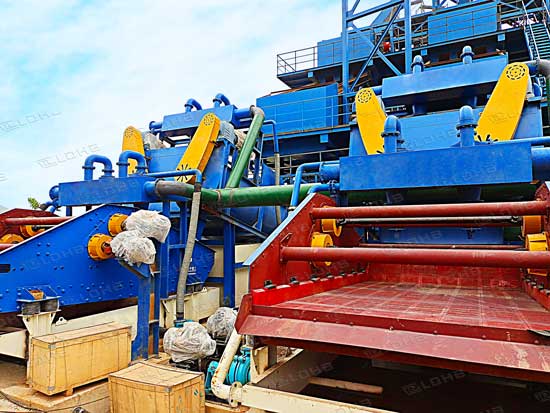 Characteristics of the method of purification and washing quartz sand raw ore:
1.Stable operation: the quartz sand screening and washing production line is automatic production operation, and the sand screen washing operation is simpler and saves time.
2.Low failure rate: the equipment components are resistant to pressure and wear, the replacement rate is small, modular design, simple operation and convenient maintenance.
3.Environmental protection and energy saving, pollution reduction: large output, high efficiency, dust and noise emission pollution reduction in screen washing production process
LDHB quartz sand washing and purification line has been running well and the output is stable, and it breaks the series of problems such as large dust, large land occupation and large fineness modulus of finished products. It is a new type of screen washing production scheme with high efficiency, environmental protection and energy saving, small space occupation and good quality of finished products. The quality index of sand finished products is excellent, which brings great benefits to users.
Leave Us A Comment Here
Please write down your requirement and contact details in the following form. You can also send a message to us by this sales@lyldkj.com, we will reply to you within 24 hours.