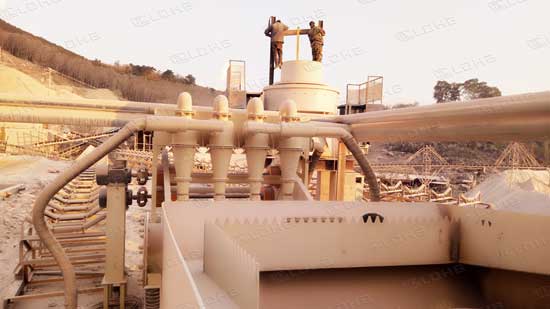 In recent years, the demand for high-quality aggregate is increasing. The improvement of the quality of aggregate requires the continuous improvement of the performance of mining machinery and equipment in the gravel production line. The sand washing machine is used to clean the aggregate in the sand and gravel production line, and it is the quality assurance of the whole sand and gravel production line.
Aggregate sand washer is the key mechanical equipment used to clean sand and stone aggregate in mining machinery. Sand washing machine is a very important mineral processing machinery and equipment in sand and gravel production line. It is a key existence that can not be ignored for sand and stone production. In the sand washing machine machinery and equipment, spiral sand washing machine is a kind of sand washing machinery and equipment, which is widely used.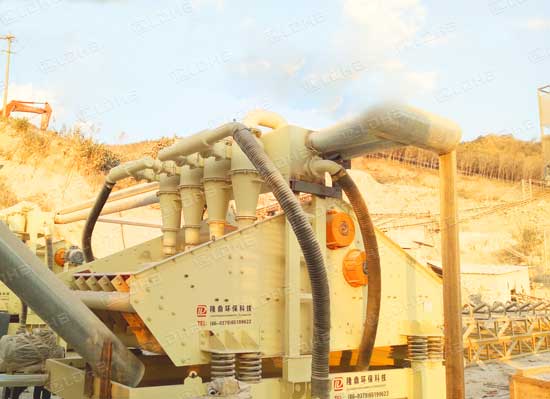 LDHB aggregate wash plant is a kind of machine used for cleaning ore materials in sand and stone production line. It can remove the soil, dust and other impurities in the sand and stone, at the same time, it can destroy the water vapor layer on the surface of sand and stone, so as to achieve the effect of dehydration. The dewatering screen further dehydrates the finished materials of the sand washing machine, while the recovery system extracts and recovers the fine sand from the overflow tail water of the sand washing machine to realize the centralized dehydration and recovery of coarse and fine sand, which fully solves the disadvantages of large water content, large mud content, more dust and difficult to remove impurities in the finished product of the sand washing machine, and improves the quality of the finished products. Aggregate wash plant is the main mining machinery and equipment to ensure the quality of sand and gravel in the sand and gravel production line, which is of great significance in the whole sand and gravel production line.
Leave Us A Comment Here
Please write down your requirement and contact details in the following form. You can also send a message to us by this sales@lyldkj.com, we will reply to you within 24 hours.