The screen mesh of dewatering screen is made of UHMW — PE, which is resistant to impact, low temperature, wear, chemical corrosion, self lubrication and impact energy. The impact resistance is better than that of all plastics, and the wear resistance is better than that of PTFE, nylon, carbon steel and other materials.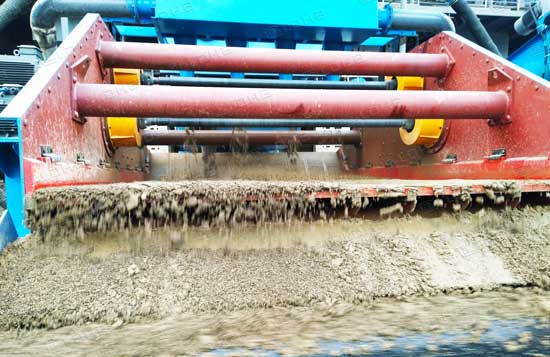 Performance advantages of dewatering screen
1.The vibration motor of the dewatering screen is easy to replace, and the rubber spring of the base is used to reduce vibration, so that the amplitude is not large and the vibration is slow, so that it can be removed clean.
2.The vibration motor is fixed with high-strength bolts, the bottom spring is rubber spring, the density of the sieve plate is high, and there is reinforcement in the sieve plate.
3.It can be customized according to the output and water content. The side plate of the fuselage has a reinforcing plate, the bottom has a support, the bottom has a horizontal bar, the discharge port has a triangular steel plate support, and the plate is thick.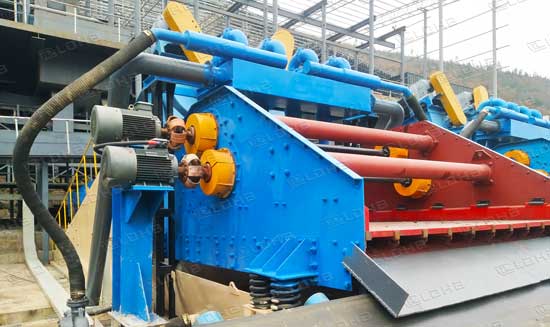 4.In addition, the screen hole can be adjusted according to the needs, so the equipment noise is low and the dehydration effect is good.
5.For the products with low mud content, the dewatering screen can also be used directly without sand washing machine, which can save the cost.
LDHB is a modern company specializing in the production of sand screening equipment in the world, especially in South Africa. It mainly produces sand screening machine, sand washing machine, mobile crushing station, sand washing crushing equipment and other mining machinery. LDHB integrates scientific research and development, engineering design, production and installation, commissioning and maintenance services, and provides high-quality equipment and comprehensive technical after-sales services for users in South Africa. If you have any need, you can leave a message to us, we will provide you with professional answers and equipment quotation.
Leave Us A Comment Here
Please write down your requirement and contact details in the following form. You can also send a message to us by this sales@lyldkj.com, we will reply to you within 24 hours.