Dewatering Screen is widely used in coal and other industries as a screening machine for material classification, washing, dehydration and medium removal. It is composed of screen and vibrating motor. The size of the mesh is expressed by mesh, generally the coarse mesh is under 50 mesh, and the fine mesh is above 80 mesh. The  dewatering vibrating screen is mainly divided into linear vibrating screen, circular vibrating screen and high frequency vibrating screen.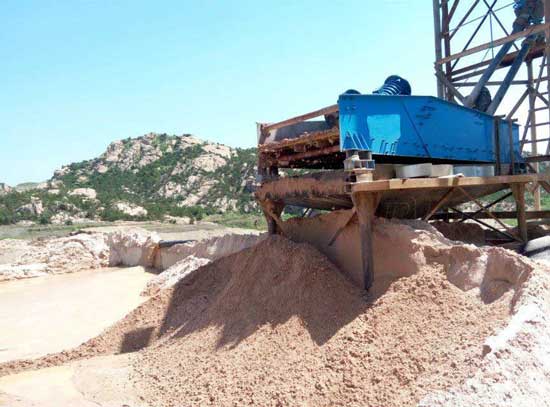 Working principle:
The materials enter the feed port of the screening machine evenly from the feeder, and produce several specifications of upper and lower screen materials through the multi-layer screen, which are discharged from their respective outlets. The vibration motor drives the eccentric wheel to vibrate. The trajectories of the shaker are round in the horizontal plane and oval in the vertical plane. The vibration motor drives the eccentric wheel to vibrate. Due to the vibration of the screen frame, the coarser solid particles will stay on the screen surface when the mud flows to the screen surface, and will be discharged from one end along the inclined surface, and the finer solid particles and mud liquid will flow to the mud pool through the screen hole. The vibrating screen works by using the reciprocating rotary vibration produced by the excitation. By adjusting the exciting force of the upper and lower rotary hammers, the amplitude can be changed, and the curve shape of the motion track of the screen surface can be changed and the motion track of the material on the screen surface can be changed.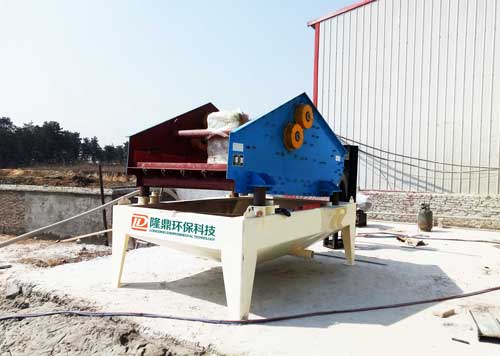 Application scope:
It is widely used in mining, coal, smelting, building materials, refractory, light industry, chemical industry, medicine, food and other industries. It is widely used in processing and manufacturing industries.
Advantages of LDHB Dewatering Screen:
The structure is simple and the screen surface is convenient to be removed and replaced. It consumes less electric energy to screen each ton of material. The strong vibration of the screen box reduces the phenomenon that the material blocks the screen hole and makes the screen have high screening efficiency and productivity.
Leave Us A Comment Here
Please write down your requirement and contact details in the following form. You can also send a message to us by this sales@lyldkj.com, we will reply to you within 24 hours.