Introduction
Choosing the right screening equipment is crucial for a sand factory to achieve efficient, cost-effective operation. With the advancement of technology and an increasing variety of screening equipment, it can be challenging to determine which equipment is best suited for your sand quarry. In this article, we will discuss how to choose the right screening equipment for a sand factory.
Consider the Particle Size of Sand
The first thing to consider when choosing a screening machine is the particle size of the material you want to screen. Sand particles size can range from fine to coarse, and the screening machine you choose should be able to handle particles in this range. A trommel screen can be efficient in screening large particles, while a vibrating screen is more effective in screening fine particles.
Determine the Capacity Required
Another important factor to consider when choosing a screening machine is the amount of material that needs to be screened daily. A smaller quarry, for example, may require a less complicated screening machine or one with a lower capacity. However, for larger operations with heavy footfall, high-capacity equipment is required for consistent production output.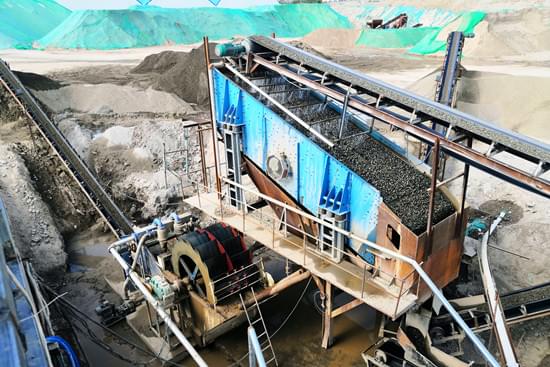 Type of Screening Equipment
There are various types of screening equipment available in the market. You need to choose the one that suits your needs the best. Vibrating screens, Trommel Screens, and Grizzly Screens are mainly used for separating different sizes of material, while scalping screens are used for removing the coarsest material. These machines have different standard mesh sizes, which dictate the size of particles they can separate.
Ease of Operation and Maintenance
A good screening machine should be easy to operate and maintain. Complex equipment can have challenges in maintenance and breakdowns, leading to reduced productivity. Simple machines are also cost-effective as they require low maintenance levels; hence operating costs are also lower.
Cost
Finally, the cost of the screening machine is a crucial factor to consider. The budget of your sand factory will determine the screening equipment you can invest in. The most expensive machines are not always the best, especially for small-scale operations. However, investing in a high-end screening machine can guarantee optimal results and excellent performance if it's adequately maintained.
Conclusion
In conclusion, choosing the right screening equipment for your sand factory may seem like a complex task, but it need not be. You need to consider the particle size, capacity required, type of equipment, ease of operation and maintenance, and cost before investing in a machine suitable for your needs. Keep in mind that the right screening machine can increase efficiency and reduce production costs, leading to increased profits in the long run.
Leave Us A Comment Here
Please write down your requirement and contact details in the following form. You can also send a message to us by this sales@lyldkj.com, we will reply to you within 24 hours.