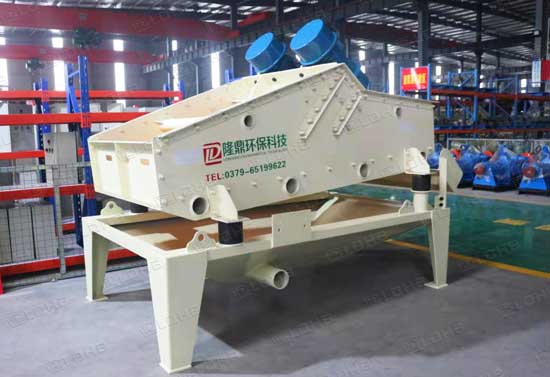 Dewatering screen is suitable for coal, metallurgy, recycled concrete, chemical industry, medicine, raw grain and other industries. According to the trajectory of particles, the linear dewatering screen can be divided into linear screen and circular vibrating screen. There are three forms of power assistance, namely vibration motor, eccentric shaft of common motor and eccentric hammer of common motor.
LDHB horizonta high frecuency low amplitude dewatering screen uses vibration motor as vibration power to make the material throw up on the screen and then move forward in a straight line. Ldhb adopts double vibrating motor to assist linear dewatering screen. When the two vibrating motors rotate in the opposite direction synchronously, the exciting force produced by the eccentric hammer counteracts each other in the direction parallel to the motor axis, and the direction perpendicular to the motor axis is the resultant force. Therefore, the motion track of the screening machine is a continuous straight line, and the materials enter the feeding port of the screening machine symmetrically from the feeder.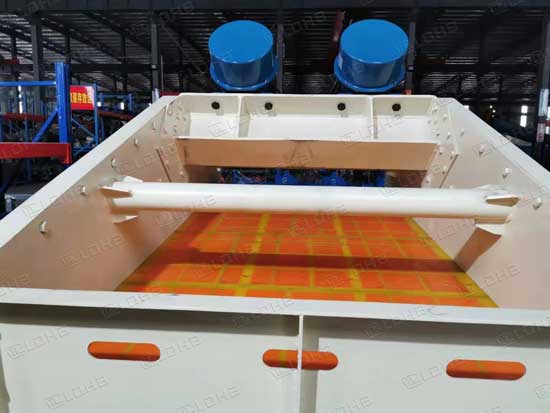 Under the condition of the same area, the production capacity of dewatering screen is larger, but the screening efficiency is not high. Rotary screen is used to remove powdery materials. Probability screen can be used for coarse separation, equal thickness screen can be used for fine separation, hot and cold ore screen can be used for screening and separation of sintered iron ore.
LDHB linear dehydration screen equipment has the advantages of high precision, simple structure, simple maintenance, low energy consumption, low noise, good sealing, short dust pollution and long service time of screen screen.
Leave Us A Comment Here
Please write down your requirement and contact details in the following form. You can also send a message to us by this sales@lyldkj.com, we will reply to you within 24 hours.