Dewatering screen is a kind of dewatering equipment developed according to the unclean cleaning of fine sand in the sand production line. The successful application of the new dewatering screen can effectively reduce the content of stone powder in the sand and solve the problems of high fineness of finished sand and low content of stone powder in the artificial aggregate processing system of the sand production line. Moreover, no matter in terms of cost saving or environmental protection, the use of dewatering screen is of great benefit to the production of sand manufacturers.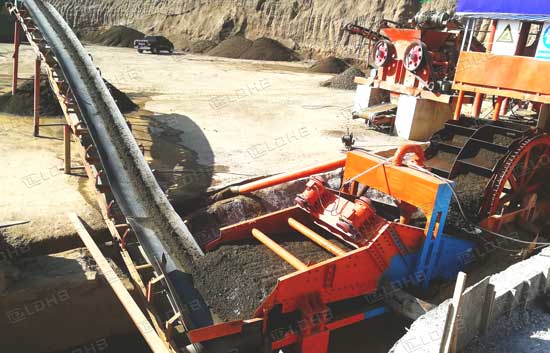 The dewatering screen can process all kinds of mine materials, such as perlite, limestone, basalt, river pebble, marble, etc., which can be used for cleaning and screening. LDHB dewatering screen has the advantages of simple structure, reasonable, stable performance, safe operation, fine grain size of finished product, high output, long service life of vulnerable parts and so on. It is widely used in construction, electric power, water conservancy, smelting and other industries.
The performance of the dewatering screen is reflected in the good quality of the materials after the operation of the equipment, which is in sharp contrast with the materials without the treatment of the dewatering equipment. The fineness modulus and particle gradation can be appropriately adjusted according to the environmental protection standards and engineering quality requirements, so as to meet the engineering technical requirements.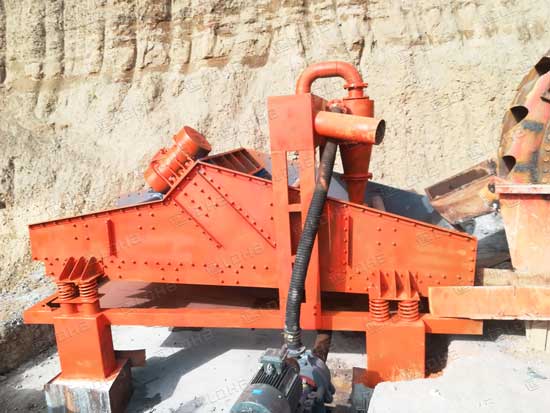 LDHB dewatering screen can be used with various sand making machines, crushers, sand washing machines and other equipment, with powerful functions to meet your diversified needs. The dewatering screen adopts double exciter self synchronization technology, universal eccentric block and adjustable amplitude vibrator. It is mainly composed of screen box, vibration exciter, support system and motor. Two unconnected vibrators are driven by the vibration exciter to operate synchronously and reversely. The centrifugal force generated by two groups of eccentric masses is superposed along the vibration direction and counteracted by the reverse centrifugal force, thus forming a single exciting vibration along the vibration direction, which makes the screen box move in a reciprocating straight line.
Leave Us A Comment Here
Please write down your requirement and contact details in the following form. You can also send a message to us by this sales@lyldkj.com, we will reply to you within 24 hours.