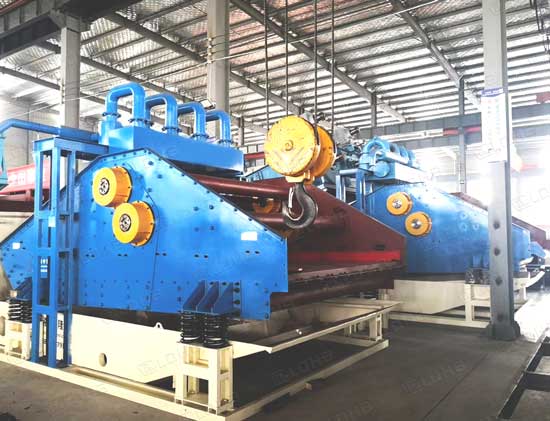 Although the sand washing machine can remove the soil and stone powder and other impurities in the raw materials, it will also cause serious loss of fine sand (particles less than 0.16mm). Some production lines will even lose more than 30%, which will seriously affect the sand grain size ratio, resulting in a larger fineness modulus, which greatly reduces the product quality; and excessive fine sand discharge will also cause serious pollution to the environment.
LDHB fine sand recovery machine is an advanced fine material extraction device designed by absorbing international advanced technology and combining with the actual use of sand washing and sand making production lines. It can be widely used in sand and gravel aggregate processing, glass raw material processing system, manual sand washing sand production line, coarse slime recovery in coal preparation plant, mud purification in environmental protection engineering and other industries in large infrastructure construction Recovery work can effectively solve the problem of fine particles loss.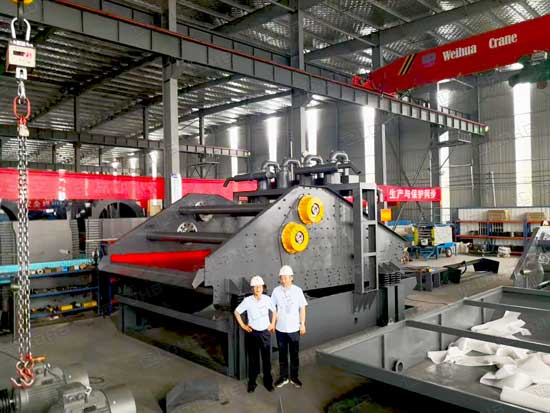 The structural composition of fine sand recovery machine
Motor: main power source of slurry pump
Slurry pump: the strong pumping force can pump the sewage from the bottom of the water tank to the cyclone
Cyclone: to separate the sediment in the sewage
Linear vibrating screen: the fine sand ejected from hydrocyclone is used to remove water
Cleaning tank: the sewage discharged from the sand washing machine flows into this tank
Return box: the sludge water separated by cyclone returns to this device
Compared with other types of screens, the service life of polyurethane screen in LDHB Fines recovery units is longer, and the hole will not be blocked. It can effectively reduce the loss of fine sand, and solve the problems of high fineness modulus of finished sand and low content of stone powder in artificial aggregate processing system.
Leave Us A Comment Here
Please write down your requirement and contact details in the following form. You can also send a message to us by this sales@lyldkj.com, we will reply to you within 24 hours.