Pebbles are often used as accessory products of sand mining. They are mainly distributed in river channels, river beds and some coastal areas. They are mostly associated with natural river sand and sea sand. They are named for their shape like pebbles. As a kind of natural stone, pebble is hard in quality, bright and simple in color, and has the characteristics of compression resistance, wear resistance and corrosion resistance. It is an ideal green building material. In addition, using pebble as the raw material, making machine-made sand is also very common.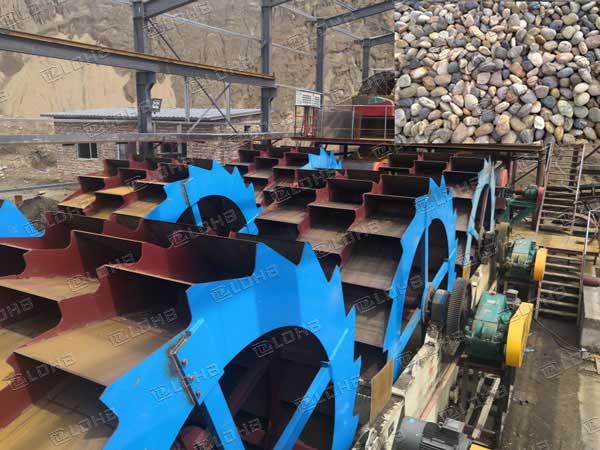 Pebble is a kind of natural stone with silicon dioxide as the main component. It has the characteristics of wide distribution, large reserves, non-toxic, tasteless, non decolorizing, compression resistance, strong corrosion resistance, etc. it is a good material for making machine-made sand. When using pebbles for machine-made sand processing, the raw materials of pebbles shall be crushed by jaw crusher to obtain the required particle size; then, the sand machine shall be used for fine shaping to make the particle size meet the requirements; next, the vibrating screen shall be used to screen the materials of different particle sizes; in the last part, the sand washing machine shall be used to enter the finished sand Clean, reduce dust, gravel, soil and other impurities produced in sand making process.
For machine-made sand, the dust and other impurities in the sand making process are not well controlled, and the mud content of the finished sand is large, which has always been an important factor affecting the quality of machine-made sand! Therefore, in the process of sand making, the use of sand washing machine is particularly important, and pebble sand making is no exception. The use of sand washing machine can effectively remove the impurities covered on the surface of sand and stone, so as to meet the production demand of users for materials. The equipment has great use value in sand and stone factory, traffic and concrete mixing station.
Leave Us A Comment Here
Please write down your requirement and contact details in the following form. You can also send a message to us by this sales@lyldkj.com, we will reply to you within 24 hours.