At present, there are belt filter press, box filter press and so on. However, not all dewatering equipment are suitable for the treatment of sand washing mud water in sand quarry. This kind of mud has high concentration, large ratio, low efficiency by traditional methods, and is restricted by site conditions,
Not easy to handle. For example, belt filter and box filter press, due to their structure, the separation of mud and water depends on filter media (filter plate and filter cloth). However, the fineness of filter media in the market can not meet the requirements of filtering mud and water, so they can only be compensated by the dosage of chemicals, which greatly increases the operation cost.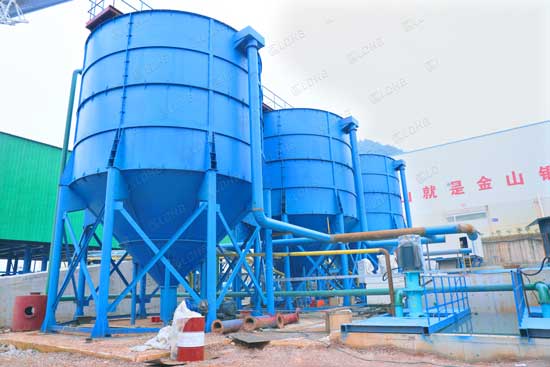 Here we recommend LDHB paste thickener. The tank height of the equipment is greater than the tank diameter, and the whole is a vertical barrel cone, which greatly improves the underflow concentration and the quality of overflow water, and can truly realize intelligent operation, and the quality of overflow water can meet the discharge standard.
LDHB is a manufacturing and sales enterprise of mining machinery, including fine sand recycling machine, screw sand washing machine, wheel bucket sand washing machine and other mining machinery and equipment. If you have any questions about equipment purchase, use and maintenance, you can leave a message to us at any time, and the technicians will answer for you at the first time.
Leave Us A Comment Here
Please write down your requirement and contact details in the following form. You can also send a message to us by this sales@lyldkj.com, we will reply to you within 24 hours.