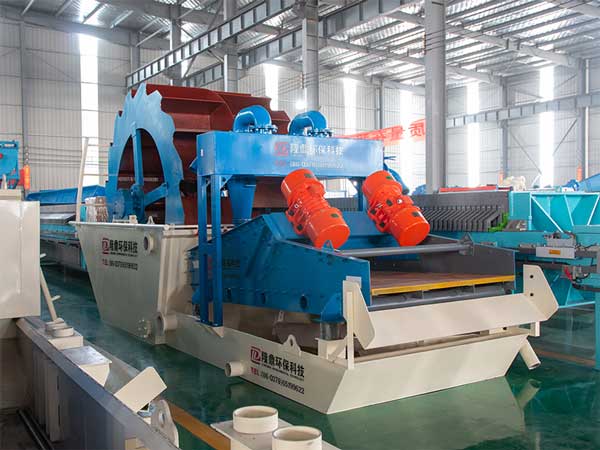 Nowadays there are many kinds of machinery and equipments, all walks of life have their existence and development. Glass silica sand washing machine can effectively clean the impurities on the ore surface, which can better turn waste into treasure, and improve the utilization rate of sand and stone. It plays a very important role in the project construction. Therefore, only when the sand washing equipment is well selected, the sand washing process can be carried out easily. The price and quality of glass grade silica sand washing equipment is also a primary question. So let's learn more details about it.
There are two kinds of commonly used silica sand washing machines: wheel bucket type and screw type. In order to avoid incomplete cleaning of the sand washing machine, it is recommended that you use the silica sand washing machine of Longding environmental technology for cleaning.
LDHB silica sand washer is fed by hopper and transferred to rolling screen by conveyor belt. After screening, the coarse material is discharged into the grinding wheel for washing. According to the silt content of the material, it is decided to wash once, twice or even three times. The washed out good sand is piled up through the conveyor belt. LDHB silica sand washing machine has high cleaning rate , and it can reduce the waste water effectively. The washed silica sand completely meets the requirements of various construction projects.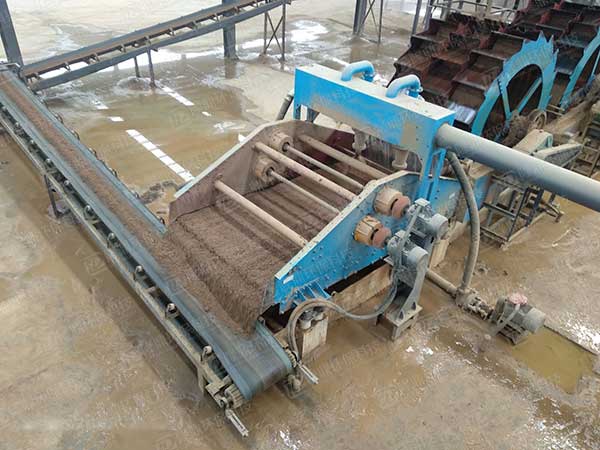 Features of LDHB sand washing machine: A large number of sand produced by quartz sand factory can not be effectively used, which is a great waste for processing manufacturers. LDHB sand washing equipment factory actively responds to the market demand and produces an efficient sand washer that can effectively remove impurities. LDHB silica sand washing machine can thoroughly clean the sand, so that the quartz sand can be effectively used in engineering construction.
How to choose sand washing equipments? First of all, it depends on the amount of material produced hourly, and the appropriate sand washer is selected according to the different output at the same time. Generally, the silica sand washing machine can select the wheel bucket dehydration screening integrated sand washing equipment, and different models can be selected according to the output required by the users. It is suggested that you can choose to purchase sand washing and screening production line, and purchase more preferential equipment such as sand washing machine, sand screening machine, fine sand recovery units and tailings dewatering treatment together.
Leave Us A Comment Here
Please write down your requirement and contact details in the following form. You can also send a message to us by this sales@lyldkj.com, we will reply to you within 24 hours.